Can you recover an ancient relic from the depths of the jungle?
Secrets of the Jungle
60 minute game length
2-6 participants
187 Campbell St, Hobart
An eccentric but brilliant researcher Sherwood Bloxham disappeared to the jungle several years ago in pursuit of an ancient relic. It is believed that he found it, however in his time separated from civilisation he grew paranoid and fled his hut, leaving the relic locked inside. He only wants the relic to be recovered by someone who can understand the secrets of the jungle. Can your team of adventurers solve the challenges he left behind and find the relic?
---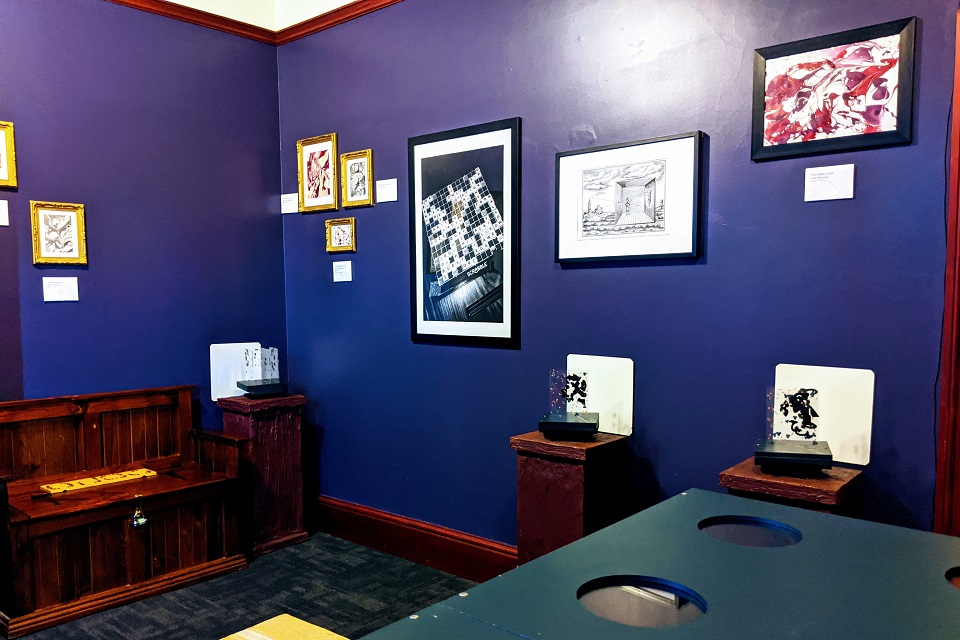 Find out what happened to Haven Gallery's missing painting
Obscura
60 minute game length
2-7 participants
187 Campbell St, Hobart
Haven Gallery, the art gallery known for procuring expensive art pieces from exotic locations, has been robbed in mysterious circumstances. Security footage shows that a painting was stolen by their former artist-in-residence, Leslie Stenhouse, and taken to his studio via his latest exhibition Obscura. Stenhouse has since gone missing, and the only trail he has left is a note addressed to you, his former colleagues. Can you find out what happened?
---
Can your team defuse a bomb?
Defusal
60 minute game length
2-6 participants
187 Campbell St, Hobart
Welcome to Hobart's hottest new start-up Ignyyyte - they spell it with three Ys because they "are NOT afraid to ask questions". The reason you and your team have been called to Ignyyyte is that a bomb has been placed in their break room. Normally this wouldn't be a major issue, however as a recent cost-cutting measure their bomb defusal expert has been replaced by a chatbot. Can your team work with the chatbot to defuse the bomb?
---
Can you steal the diamond from Rock Rollers Casino?
Diamond Heist
75 minute game length
2-7 participants
103 Albert Road, Moonah
Master thief Poker Dotty has struck again, stealing another precious diamond, however this time she has crossed the wrong communications expert. By double-crossing her sidekick and leaving them with exactly 0% of the takings, they're out for revenge. They've enlisted your team of thieves to steal the diamond from her business, the Rock Rollers Casino. Can you steal the diamond before getting caught by Poker or the casino's security?